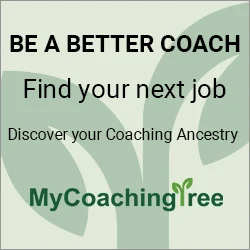 Find a job / Kick off our state-wide coaches network
We're excited to offer a great new service this year to help our members with their careers. This virtual professional placement service is FREE and will help find you a great job that matches your goals and experience! In addition to helping coaches quickly find a great job, this service will also help you network with other coaches around the state and the country, and develop your skills professionally.
We will begin promoting this to the schools in the state in the next 2 weeks to post their jobs so they can better recruit our members, so if you're looking for a job or think you'll be looking for a job, register today, complete your coaching tree and profile and upload your resume. When the jobs start showing up you'll be the first to review them! Even if you're not looking for a job, we need you to register and start developing your coaching tree so we can kick off our state-wide networking tools.  This is the first step in discovering your personal Coaching Ancestry.
Click here to register now:           

The company we've partnered with to provide this service, MyCoachingTree, has been helping thousands of coaches in Texas each year for the past three years. Their president and founder is a very successful high school coach with multiple state championships in Texas and was the Executive Director of the Texas High School Coaches Association for 20 years. So they understand the challenges coaches face with their careers. Please take a few minutes now to register and explore this exciting new member benefit!
Craig Davis
Executive Director
Georgia Athletic Coaches Association