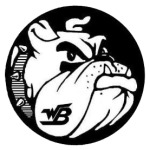 Winder-Barrow High School
Winder-Barrow High School (AAAAA) in Winder, GA is accepting
applications for the position of Head Varsity Football Coach. All potential
candidates must hold or be able to obtain a clear/renewable Georgia teaching
certification. Head coaching experience and/or coordinator experience is
preferred. Please send letters of interest and resumes to Athletic Director Jared Noblet jared.noblet@barrow.k12.ga.us and apply online with the Barrow County School District.