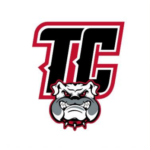 Tri-Cities High School is seeking a dedicated and passionate individual to join our team as the Head Baseball Coach. As a vital part of our athletic program, the ideal candidate will inspire and mentor student-athletes while fostering a culture of sportsmanship and teamwork.
Requirements:
– Experience in coaching high school-level baseball or higher
– Commitment to player development both on and off the field
– Certified teacher
– Strong communication skills to effectively educate and motivate players
– Ability to manage behavior and maintain discipline within the team
Preferred Qualifications:
– Current teacher positions available: ELA and Science
Responsibilities:
– Develop and implement effective coaching strategies
– Mentor student-athletes to promote academic and personal growth
– Collaborate with school staff to maintain a positive athletic and academic environment
– Teach fundamental skills such as hitting, pitching, fielding, and base running
– Plan and conduct practice sessions to improve players' performance
– Provide guidance and mentorship to players to help them develop both on and off the field
– Evaluate players' abilities and provide constructive feedback for improvement
– Create game strategies and make in-game decisions to maximize team success
– Ensure a safe and positive environment for all players
– Collaborate with other coaches and staff to coordinate team activities
As a Baseball Coach, you will have the opportunity to make a positive impact on young athletes' lives. You will be responsible for teaching them valuable skills, fostering their personal growth, and instilling important values such as teamwork, sportsmanship, and perseverance. Join our dedicated coaching staff and help shape the future of our baseball program.
Tri-Cities High School values diversity and encourages applicants from all backgrounds to apply. If you're a dedicated coach with a passion for education, we want to hear from you!
To apply, please submit your resume and a cover letter detailing your coaching and teaching experience to sippialf@fultonschools.org. The application deadline is December 14,2023. Tri-Cities High School is an equal opportunity employer.
Note: This job description is not intended to be all-inclusive. The coach may perform other related duties as assigned to meet the ongoing needs of the organization.