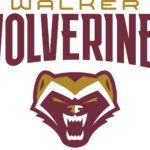 Website TheWalkerSchool The Walker School
The Walker School is seeking a varsity head football coach to develop and lead the football program.  Walker is looking for a leader who will motivate, inspire and guide our players, as the administration, led by a new Head of School, embraces the vital role football plays in enriching our school culture. The primary focus of the new Head Coach will be to develop the skills of the current players while also generating an enthusiasm around the program that encourages participation and retention. This position will also include administrative and/or teaching responsibilities.
For a detailed job description click HERE.
Interested applicants must complete the online application on the Careers page at Walker Careers
http://www.thewalkerschool.org/about/careers