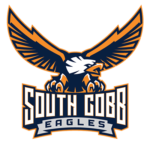 Coordinate and oversee assistant coaches.
Ensure that players fully understand the fundamentals of the game.
Run practices and drills to prepare their players for their next opponents.
Scout other teams and watch film to prepare plays and game plans.
Create team strategies for offense, defense, and special teams based on player skills and team strengths and weaknesses.
Interview prospective players to evaluate their physical condition and compatibility with the team's style of play.
Develop training programs for players that focus on strength building, speed enhancement, and other physical skills necessary for success in their positions.