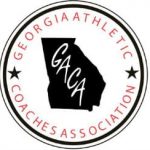 Website Mariachis Baseball Club
This is a baseball & softball club that plays in professional
The Mariachis Baseball & Softball Club – Baseball & Softball is a professional and youth club in Guadalajara, Mexico.
We are a member-based club that provides training for aspiring baseball and softball players. Our group-based training provides athletes with an opportunity to get hands on instruction with our professional coaches in a fun and competitive environment.
If you would be interested to apply and prepare for a meeting – kindly contact the Youth Coordinator Mr. Fernando Mendoza through atsoftballck@gmail.com
The Club is seeking a full-time coach to join our team from ages U10-18. Coaches would be involved in training youths in all aspects of the game; hitting, throwing, fielding and pitching.
The right candidate would be available for week days and weekend work and would be getting 35-40 hours per week.