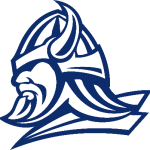 Website Maclay School
Job Location
Maclay School – Tallahassee, FL
Position Type
Seasonal
Education Level
Bachelors Degree
Travel Percentage
None
Job Shift
Day
Job Category
Education
Description
The Baseball Coach is responsible for various aspects of the Baseball Program, such as scheduling opponents (in conjunction with the Athletic Director), training, and coaching team members. The Baseball Coach is required to abide FHSAA rules and regulations as well as the rules and regulations set by Maclay School and the athletic administration.
Primary Objectives:
Under the direction of the Athletic Director, the coach must plan and implement a high-quality athletic program that promotes the school's mission, stresses fundamentals, teamwork, and sportsmanship while maintaining high safety standards for all athletes. The Varsity Baseball Coach must be able to create a culture that encourages cooperation, cohesiveness, and commitment. They will be responsible for training athletes and preparing them for interscholastic competition and developing their skills at a competitive level. This coaching position is a full-time teaching/coaching role and must be combined with another role at Maclay School. Coaching applicants must be qualified/certified and apply for a current open position with Maclay.
Key Responsibilities:
Observe all students on the team and maintain discipline during practices and games
Effectively use best coaching practices to adapt coaching methods, instructional materials, and learning opportunities to meet students' varying needs
Communicate effectively, both orally and in writing, with students, parents, and other professionals on a regular basis
Observe and collaborate with peers and assistant coaches to enhance the practice and game environment
Maintain accurate and complete student records
Attend professional meetings, educational conferences, and coaches training workshops in order to maintain and improve professional competence
Attend staff meetings, and serve on committees as required
Select, store, order, issue, and inventory equipment, materials, and supplies
Adhere to the bylaws, policies and procedures, and to all laws that govern the school and its actions
Game scheduling for all 3 levels (V, JV and 2 MS). Spring and Fall (UPPER SCHOOL ONLY)
Additional duties as assigned by the Director of Athletics.
Qualifications
Requirements:
Professional and Personal Attributes, Skills, Knowledge, and Experience:
Bachelor's degree required
Teaching a subject is required – (please see teaching opportunities listed on our website)
Exhibit a high knowledge of the game of Baseball; a minimum of 5 years coaching experience highly preferred
A vision for how to build a strong baseball program (6th-12th grades) with sustained success
Ability to develop rapport with students and lead others confidently
Possess a personal drive for excellence
Ability to work well with others and have a "team first" attitude in the role as a head coach in the athletic department
Demonstrate excellent organizational and written and oral communication skills
Demonstrates and enthusiastically support the School's Mission.
Performs in a manner that reflects positively on Maclay School.
Communicates well, work congenially, and interact effectively with all school personnel and families, as well as with the larger educational community.
Performs other duties as requested.