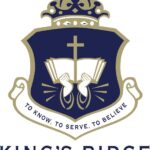 Website King's Ridge Christian School
School Overview
King's Ridge Christian School (KRCS), founded in 2001, is a non-denominational Independent, Christian school committed to college preparatory academic excellence combined with a clear integration of the Christian faith. Our goal is to provide a nurturing learning environment where students develop academic excellence, while learning who they are in Christ, through interaction with curriculum, faculty and parents who are fully vested in equipping students to navigate life in an ever-changing world.
Summary Qualifications
The Boys Football Program Coordinator and Varsity Coach is responsible for the development of the KRCS Boys Football Program from Pre-K through 12th grade, including the vision, philosophy, professional development, coordination, instruction, and development of the entire program.  The Program Coordinator is responsible for providing the student-athletes and staff with a quality sport experience in a biblically integrated environment.  This position will include administrative and/or teaching responsibilities.
To apply:  https://kingsridgecs.isolvedhire.com/jobs/1028647-103802.html