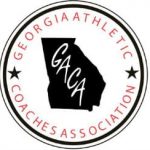 Website Emmanuel College
Emmanuel College is seeking a full-time Assistant coach to assist with the Women's Wrestling Program. Emmanuel College is a NCAA DII Wrestling program located in Franklin Springs, Georgia right outside of Athens. We finished 8th in the country this year as a team with a few All-Americans and a national finalist. We finished 3rd the year before with 7 All-Americans and a national champ. We are looking for an assistant coach that can help us reach the top!
RESPONSIBILITIES: Under the daily supervision of the head coach, the Assistant Coach is also responsible for the teaching/educating of student athletes, recruitment, retention and academic success of student-athletes in the women's wrestling program. The assistant coach will be responsible to maintain compliance with and must have knowledge of all NCAA, and college rules and regulations. A full-job description is available upon request.
QUALIFICATIONS: Bachelor's degree and prior experience as a club, high school, or collegiate wrestling coach or collegiate wrestling athlete.
If interested, please email:
Bryce Killian
Head Wrestling Coach
Bryce.Killian@ec.edu