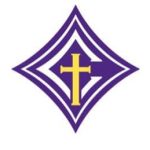 Website Cavalier_sports Calvary Day School
CDS exists to love God, love families and love our calling.
Our mission at Calvary is to provide a Christ-centered educational experience from Infant to 12th grade through the development of the total student: spiritually, academically, socially, and physically. Luke 2:52 states: "So Jesus grew both in height and in wisdom, and he was loved by God and by all who knew him."
For the Administration and Educators at Calvary, this verse is a presentation of the guiding force behind everything we do, encompassing the four components of a truly Christian philosophy of education: physical growth, intellectual growth, spiritual growth, and social/interpersonal growth. We are a community of learners and leaders where teaching and learning are stimulating, interesting, and Christ-centered. Differences are accepted and respected by students, staff, and parents. We follow many pathways to learning while sharing goals that unite us, a common core of knowledge, and a belief in biblical truths.
Position Summary
Calvary Day School is seeking Coaches for our Varsity Basketball Program to prepare students for success through athletics and academics.
Primary Duties and Responsibilities:
Lead student-athletes in the development of individual and team skills, as well as developing them into Christian leaders.
Demonstrate the character qualities of enthusiasm, courtesy, flexibility, integrity, gratitude, kindness, self-control, perseverance, and punctuality.
Meet the stress of athletic competition with emotional stability and positive words/actions.
Maintain a personal appearance that is a Christian role model of cleanliness, modesty, good taste, and agreement with school policy.
Use acceptable English in written and oral communication.
Refuse to use or circulate confidential information inappropriately.
Communicate with both athletes and parents regarding appropriate expectations for each level of competition.
Ensure that all equipment, facilities, fields, and courts are safe for daily use.
Qualifications:
Experience in coaching, teaching, or participating in basketball at different levels (middle school, junior varsity, varsity).
Successful background working with student-athletes and coaches.
Outstanding interpersonal and communication skills, with a professional and empathetic approach.
Willingness to be part of a collaborative environment and work closely with colleagues and parents.
Strong organizational skills and attention to detail.
Capacity to meet the physical demands of the role.
Ability to communicate clearly and effectively, verbally and in writing.
Positive attitude, flexible approach, and a sense of humor.
Calvary Day School affords equal opportunity to all employees and applicants for employment.  It does not discriminate on the basis of race, color, gender, age, marital status, service in the uniformed services, disability, national or ethnic origin, or other classifications protected by law in employment, unless where a ministerial exception applies.
Applicants are required to demonstrate their belief in Jesus Christ when applying for a job at Calvary; as well as have completed a bachelor's degree program or have a current, valid teaching certificate.
Calvary is a Drug-Free Workplace. All employment is contingent upon the successful completion of a criminal background check, including publicly posted content on social media platforms, reference check, and fingerprinting. This policy applies to all terms and conditions of employment, including recruiting, hiring, placement, promotion, termination, layoff, recall, transfer, leaves of absence, compensation, and training.