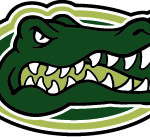 Website Bulloch Academy
Varsity Head and Assistant Coaches. Competitive stipend and could be a full-time position if paired with open teaching positions. Reports directly to Athletic Director.
Duties include:
Scheduling
Field maintenance
Coordinating officials and transportation
Parent communication
Game management including concessions, scoreboard operations and/or PA
Budgeting, purchasing, and inventory of equipment.