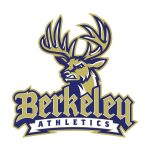 Website Berkeley High School
2022 – 2023 – Teacher/Head Football Coach – Certification Area TBD
JobID: 13516
·
·         Position Type:
High School Teaching/Subject Area (TBD)
·         Date Posted:
1/31/2023
·         Location:
Berkeley High
·          Must apply through: https://www.applitrack.com/bcsdschools/onlineapp/default.aspx?AppliTrackPostingSearch=location:%22Berkeley+High%22
·         Closing Date: until filled
Additional Information:  Show/Hide
Salary:  Teacher Salary Schedule (columns marked "A")
Days :   190 Day Contract for 2023-24 + 50 Supplemental Days Paid at Daily Teacher rate
Effective Date:  Remainder of 2022-23 school year (prorated salary and Letter of Agreement)
Head Football Supplement:  0 – 20 years – $12,500 – $15,800 (+ $165 each additional year based on verified years of coaching experience) (Incentive playoff pay)
Must be eligible for South Carolina Teaching Certificate SC Department of Education
Certified Teacher Application Requirements
Required documents must be uploaded. Documents are not accepted otherwise.
·         Letter of interest
·      Resume
·      Valid teaching certificate (SC or Out-of-State) or passing exam scores
·      Three professional confidential references completed
*experienced teachers – reference from most recent supervisor
BCSD requires a negative tuberculosis (TB) test result before employment begins.
·         Negative TB test result less than 1 year old – upload if available or upload statement will provide at new hire orientation.
·      Current BCSD employees – upload this statement.
·      TB test result must be submitted at new hire orientation (no exceptions).