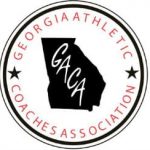 POSITION SUMMARY
The Athletic Trainer provides medical athletic training services to student athletes under the direction of the Atlanta Public Schools Athletic Department, in concordance with team physicians and other healthcare professionals. Maintains all National Athletic Trainers Association (NATA) and Georgia Athletic Trainers Association (GATA) guidelines for Certified Athletic Trainers and abides by APS rules and regulations.
ESSENTIAL DUTIES
Maintains appropriate general treatment orders to be reviewed annually and approved by the Athletic Director and Team Physician.
Provides athletic training services for all home athletic contests and away varsity football games.
Assists the Athletic Department in resolving scheduling conflicts.
Acts as a liaison between family physicians, team physicians, emergency room personnel, the school district, coaches, athletes, and parents.
Maintains accurate records of injuries, treatments, referrals, and physician diagnosis and treatment plan.
Contributes data and expertise toward the development and growth of the APS Sports Medicine Program.
Schedules and participates in the pre-participation sports physicals.
Provides the coaches and athletic director with a list of athletes medically eligible to compete under state and national rules and regulations.
Assists coaches and athletic directors in implementation and recording lmPACT baseline concussion tests and post-concussive injury examination and testing.
Performs other duties as assigned by an appropriate administrator or their representative.
Required to have prompt, regular attendance in-person and be available to work on-site, in-person during regular business hours.
MINIMUM REQUIREMENTS
EDUCATION:
Bachelor's degree required.
CERTIFICATION/LICENSE:
Current NATA Certification
Valid driver's license and availability of private transportation or the availability to get to off-site events
Basic Life Support or CPR trainer
WORK EXPERIENCE:
One (1) year of student athletic training in high school, collegiate, professional, or medical field required
KNOWLEDGE, SKILLS & ABILITIES
Knowledge and understanding of the basic and advanced aspects of sports
Understanding of child growth, development, and behavior
Knowledge of assessment techniques and monitoring strategies to identify student/athlete's efforts, performance, strengths, and weaknesses
Motivational techniques and strategies to improve individual and team performance
An appreciation of the unique individual differences and maturation (physically, intellectually, emotionally) of student athletes
Ability to provide training and coaching to improve individual players' and team performance
Ability to effectively organize and supervise practices, scrimmages, and games
Ability to establish relationships and effectively communicate with both students and adults
PHYSICAL ABILITIES AND WORKING CONDITIONS
The physical abilities, working conditions and other conditions of employment listed in this document are representative of, but are not intended to provide an exhaustive list of the requirements for positions in this classification.  In the event of an emergency or situation requiring guidance from Federal, State, or local or school district authorities, the requirements of this position may change temporarily or for the school year to best serve the needs of our students.
GRADE: 126
WORK DAYS:   Hourly  $31.32