Become a member of the Georgia Athletic Coaches Association, (GACA,GBCA or GFCA) so you can join over 5,000 of Georgia's best coaches and administrators getting the benefits of:
$2M Liability insurance coverage in the classroom, on the field/court and camps
Opportunities to further your career development
Participation in GACA All Star Games
Award recognition for Region and State Championships
Registration for clinics and scholarship opportunities for family members
Access to job listings and post job openings
Valuable Georgia statewide coaches only networking
And now you can be in touch with any of them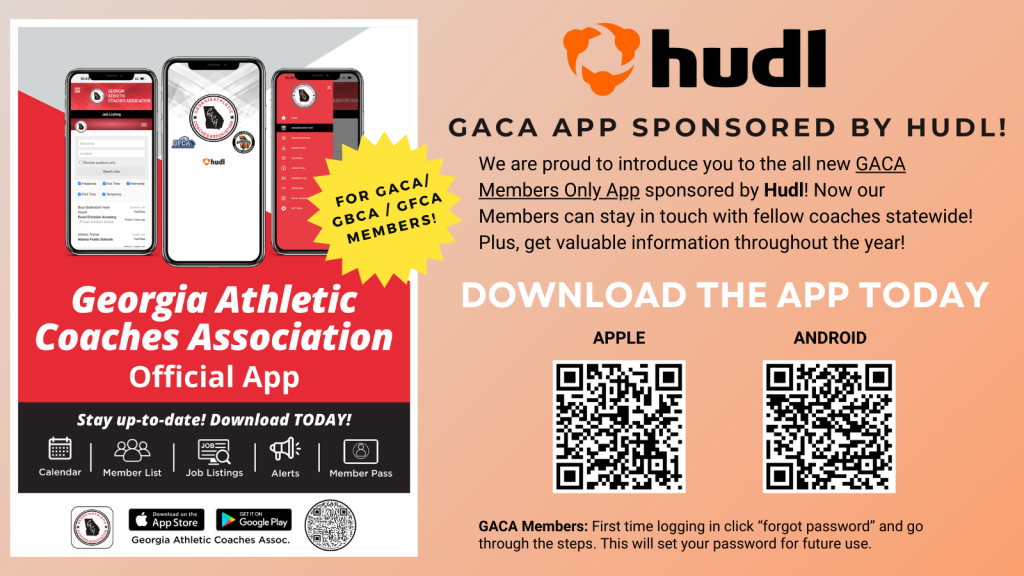 We are proud to introduce you to the new GACA App.
DOWNLOAD THE MEMBERS ONLY GACA APP. If you are not a member yet, join here.
To setup their account, the first time you login click "forgot password" and go through the steps there.  (screenshot attached).  This will set their password for future use.
Now you can stay in touch with your fellow coaches statewide. Plus, get valuable information throughout the year.
We are glad to have you on board