FOOTBALL. FUNDAMENTALS. FELLOWSHIP.
High School Football Coaches – You Won't Want to Miss This!
Atlanta Falcons High School Coaches Huddle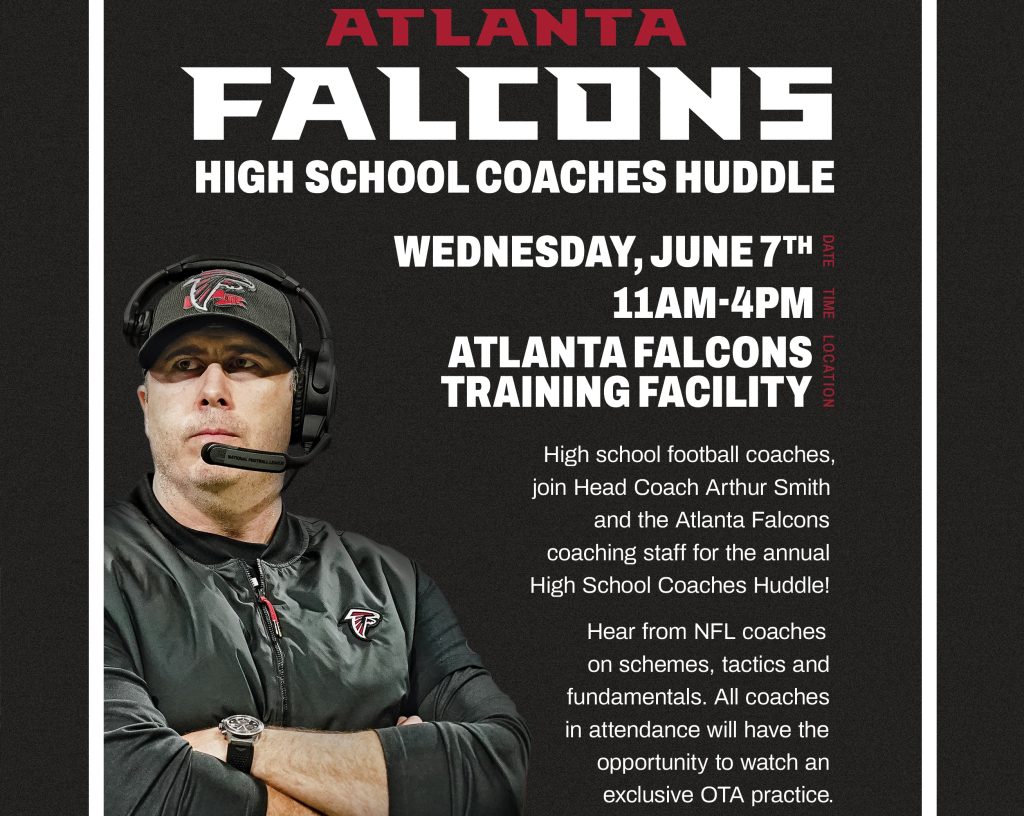 Join Head Coach Arthur Smith and members of the Atlanta Falcons coaching staff!
The Huddle is free for all high school football head and assistant coaches, but registration is required.
To register, please CLICK HERE.
We hope to see you at the Huddle!