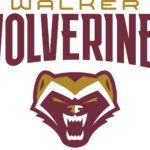 Website TWSAthletics The Walker School
Position Title: Middle School Boys Lacrosse Coach
Reports to:  Head Varsity Boys Lacrosse Coach and Program Head
Employment Status: Community Coach
POSITION DESCRIPTION
The Walker School seeks a knowledgeable and dedicated individual to fill the role of MS Boys Lacrosse Coach.  This coach will work closely with the head coach  to execute a plan of excellence for the program.  Approach and philosophy must be in line with that of the school and athletic department's overall mission and core values.
QUALIFYING CHARACTERISTICS
The ideal candidate is dynamic and has the ability to build connections with all constituents in the boys lacrosse program. This candidate is collaborative and has the time and ability to create a positive environment of growth for all members of Walker's lacrosse program. Strong consideration will be given to candidates with experience at the high school and/or middle school levels.
Interested applicants must complete the online Community Coach Application at https://www.thewalkerschool.org/about/careers