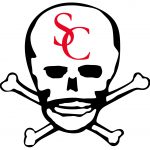 Website Savannah Christian Preparatory
This position reports to the Athletic Director and is responsible for the comprehensive oversight of the SCPS soccer program, student athletes, academic progress and related functions for grades 6th-12th. All teaching positions will be considered for this position.  Previous coaching experience is preferred.
Savannah Christian Preparatory School's mission is to develop the whole person for the glory of God. The "whole person" perspective is directly from the Gospel of Matthew, 'Love the Lord your God with all your heart and with all your soul and with all your mind.' This is the first and greatest commandment. And the second is like it: 'Love your neighbor as yourself.'" With this sacred mission, Savannah Christian seeks to develop the mind through mental toughness. The body, shaped by physical activity, strength, and competition. And the soul is the character of the student, imbued with truth, honor, and respect.