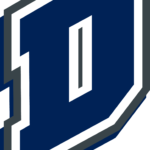 Website Donovan_Rams Monsignor Donovan
Monsignor Donovan Catholic High School (Athens, GA) is seeking a Head Football Coach.  The ideal candidate will have experience as a Head Coach at a small private school, as well as experience in building a program.  Donovan currently competes in the GIAA's 8-Man Football classification through the 2023 season.
Interested candidates should submit a resume to Associate Head of School Nathan Edwards (nedwards@mdchs.org).