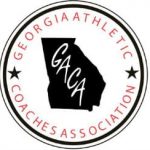 Website MidtownHS_Ath Midtown High School
Midtown High School is accepting qualified applicants for a Soccer Coach opening in 2023-2024. The job comes with a full-time PE teaching position on campus. All interested applicants should submit a resume to Athletic Director Patrick Johnson at patrick.johnson@atlanta.k12.ga.us.
Midtown High School is a member of Atlanta Public Schools, located directly across from Piedmont Park. It serves nearly 1600 students and competes in Region 5 of Class AAAAA.