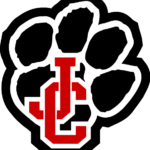 Website www.twitter.com/jcpantherath Jackson County High School
The Jackson County School System is seeking a motivated head coach and program leader to lead our Baseball Program at Jackson County High School for the 2023-24 school year and beyond.
The coach will earn a teaching salary per the state salary scale, a local teaching supplement, and a negotiable coaching supplement (depending upon previous success and experience).
Minimum and Preferred Qualifications:
-Four-year college degree is required and must be eligible for a teaching certificate in the state of Georgia.
-Prior successful assistant or head coaching experience at the varsity level, preferably 3 or more years.
-Committed to building the program at all levels, including involvement in youth development programs.
-Committed to mentoring and leading the middle school coaches and program and working effectively with the middle school administration to build a top-notch feeder program.
-Must be a great communicator and teammate to the school and have the ability to build positive and committed relationships with students, staff members, parents, community citizens, and booster club members.
We are not only seeking a coach, but a positive, self-motivated leader with potential to grow our program.
Please send interest letter and resume to Athletic Director Brad Hayes at BHayes@jcss.us and apply online at www.jacksonschoolsga.org