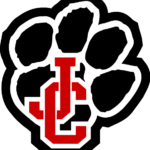 Website www.twitter.com/jcpantherath Jackson County High School
Jackson County High School is looking for coaches in the following areas for the 2023-24 school year:
JV Volleyball
Assistant Boys and Girls Basketball
Assistant Boys and Girls Soccer
JV Boys Lacrosse
JV Girls Lacrosse
Flag Football
Lay coaches will be considered.
All teaching positions will be considered.
Send resume to Athletic Director Brad Hayes at BHayes@jcss.us.
GO PANTHERS!