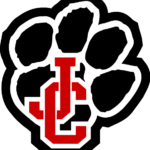 Website www.twitter.com/jcpantherath Jackson County High School
Men's Soccer Varsity Assistant | Spring 2024
Teaching Positions: all will be considered other than PE at this time.
Community Coach Considerations: Must pass a local background check and register for the GHSA Coaching Principles Course and First Aid course. The JCHS Soccer Booster Program reimburses the coach upon completion.
Salary: JCSS Scale, Local Coaching Supplement, plus Booster supplement
Coaching Experience: USSF National C equivalent or higher required. Club, Collegiate or High School experience required.
Job Requirements: Plan and execute training sessions for the Men's Varsity Soccer Team.
HS Season: January-April (main season) | June-August (summer league)
The JCHS Mens Soccer Program competes in GHSA Classification AAAAAA | Region 8. Our program is competitively supported by our vertically integrated MS program(s) and our local club (Alliance SC).
The expectations for our soccer student-athletes' performance in the classroom and on the field are extremely high and paramount to the sustainability of our program as we continue to graduate champions each year.
Interested candidates may email Coach Jason Guzzardo jguzzardo@jcss.us