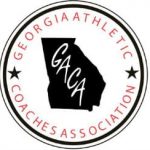 Dalton Public Schools
Chief of Student Services and Activities
Job purpose
The Chief of Student Services provides leadership, communication and assistance to district administrators and staff in the development, implementation and evaluation of all student support services including the district student athletic program; oversees and ensures district-wide compliance and fiscal accountability of all programs under his/her supervision.
Duties and responsibilities
Oversees FTE count and supervises the enrollment department and student records
Serves as Title IX Coordinator for the school system and ensures that complaints regarding alleged sexual harassment of students are handled according to state and district policies
Supervises and assists in the development of student handbooks, coaches' handbooks, the student code of conduct and discipline matrix
Collaborates with staff to develop the school year calendar
Works with district administrators on all issues of student discipline
Maintains an active role in seeking parental support and responds to parent complaints and other issues pertaining to student support services
Responsible for implementing and overseeing all extracurricular and co-curricular activities for the district's secondary schools. Implements the district vision for extracurricular and co-curricular activities in innovative and imaginative ways that will enhance the district's secondary school's student athletic programs including district athletic development initiatives, student competition and coaching
Responsible for overseeing all district secondary schools to ensure that all district and Georgia High School Association regulations are followed.
Participates in school and community functions to promote and explain programs in the area of athletics and student services
Collaborates with the local chamber of commerce and Believe Greater Dalton to support student opportunities
In collaboration with building principals, supervises school level athletic directors and maintains the district athletic handbook
Maintains current board policies and manages the district information in eboard including board meeting information
Performs other duties which may be assigned by the superintendent
Qualifications
Must hold or be able to obtain a Valid Georgia Leadership Certificate
Must have a background in athletics and supervision.
Preferred five or more years of experience as a school principal, district-level administrator or equivalent experience.
Salary is based on administrative salary scale and is negotiable based on degree and experience.
Candidates should apply through our website at Dalton Public Schools – TalentEd Hire (tedk12.com)