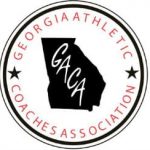 Website Athens Christian School
Private Christian School in Athens, GA
TEACHING POSITIONS AVAILABLE: (1)High School History Teacher and (1)-Resource Teacher (SPED)
DESCRIPTION OF OUR SCHOOL:  Our school has existed for over 50 years in the Athens, Georgia area. We are a Christian school that is non-covenant based. Our football program made the playoffs for the first time since our inception into GHSA.  We are a single-A private school that will compete in Region 8-A for the 2022-2023.
EDUCATIONAL OPPORTUNITIES: We are seeking a qualified secondary teacher of History who is also interested in coaching as an assistant Varsity football coach.  Qualified Teaching candidates must have a bachelor's degree in the subject matter or related field; license and current certification are preferred but not required.
QUALIFICATIONS: Experience: Previous coaching experience at the high school or club level preferred. Playing experience is a plus. Must be CPR/AED certified or willing to complete certification shortly after hire. Faith: Must provide a Christian testimony and be attending a local church on a regular basis. Your faith plays an integral role in the treatment of our student athletes.
COACHING NEEDS: Assistant Football Coach, Volleyball Head Coach
SUPERVISOR: Headmaster, Principal, Athletic Director, Head Football Coach
SUMMARY: The assistant football coaching position is responsible for supporting the Head Coach in planning, organizing, and directing the program, with a Christian worldview and a high level of sport expertise. The Head Volleyball position requires the individual to oversee and lead the program in multiple ways.
Please send your resume and a detailed cover letter explaining why you are interested in teaching at Athens Christian School. The letter should display an awareness of the mission of our Christian school as described on our website. Only resumes with accompanying notes will be accepted
Email to Athletic Director:
Heath Kennedy—heath.kennedy@athenschristianschool.org