Football
Current news and information for Football
GFCA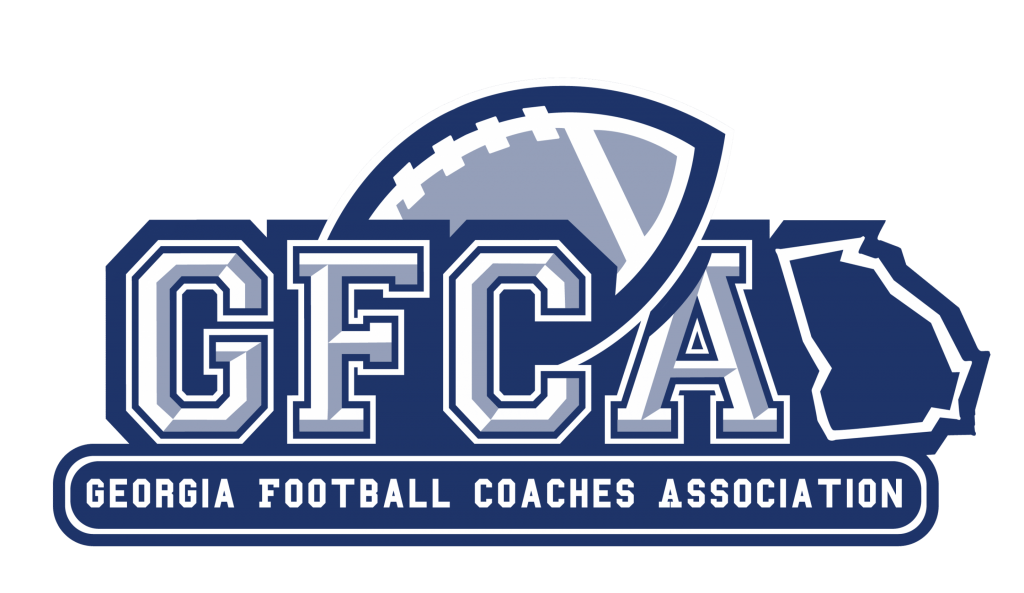 The GACA thanks you for your membership! Congratulations to all the region champions in Cheer, Cross Country, Flag Football, Football, Softball and Volleyball. Now is the time to order your FREE GACA Coach of the Year...
No Results Found
The page you requested could not be found. Try refining your search, or use the navigation above to locate the post.
I am the Head Football Coach at Anderson University and we are starting football in 2024, with our first recruiting class being 2023. Anderson University is a selective, comprehensive Christian liberal arts university located in Anderson, SC. We will be NCAA Division II and play in the South Atlantic Conference. As you can see from the attachment, our administration is making a huge commitment to bring football to Anderson and I am very excited about recruiting the state of Georgia. Please send your 2023 prospect information to football@andersonuniversity.edu.

Thank You and Go Trojans!

Bobby Lamb

Head Football Coach

ATHLETIC DEPARTMENT

Anderson University

316 Boulevard | Anderson, SC 29621

P: 864.231.2029
_________________________________________________
We understand that your players and parents want to attend camps for measurables and hopefully gain exposure for recruiting. Given the current conditions those camps can put your kids and teams at risk for contracting Covid-19.
The GACA and National Preps would like to afford you and your program the opportunity to test your players on site at your facility and we will distribute the results and player information to over 300 colleges nationwide(Power-5/FBS/FCS/D2/D3/NAIA and Junior Colleges). Please use the provided link to input your players testing results.
Joe Windon
National Preps
Cell 706-615-2824
_________________________________________________
Coach,
The Georgia Football Coaches Association, would like to share with you what has and is going on with our organization. As we all know, things continue to be very different with the game we love. Our organization has been working very hard during this difficult time to try and put our thoughts, as coaches, at the forefront of the decision makers minds. For the past few months our Board of Directors have met two to three times a month, virtually, to discuss the issues each part of our state faces. We have presented the GHSA with a proposal if our season is altered, what we as coaches feel would be the best for our state. We have had members represent the GFCA on the National High School Football Coaches Association, by attending their national and regional meetings since February. We also have had a member participate in the American Football Coaches Association meetings, representing the GFCA.
You might say, what does any of this have to do with you and your school. We just want you to know that we are working hard to be in touch with what is going on nationally, in hopes that we have as much information as we can to do what is best for Georgia High School Football. We have gained valuable insight from other states during this process and that brings us to where you can be a part and help make a difference. There is no doubt that the states with the stronger Football Coaches Associations have a much stronger voice in their states. Our goal is to grow our organization in order to have a strong voice in Georgia and Nationally for High School Football.
At no time in our history, have we been faced with problems we face today. Therefore, at no time has there ever been a stronger need for a Football Coaches Association in the state of Georgia. By joining the GACA, each member of your staff will have two million dollars in liability insurance. Our liability is at an all time high due to the CoVid 19 pandemic and $55 is not a lot of money for that much coverage. Once you and your coaches are members of the GACA, then the cost to be a voting member of the Georgia Football Coaches Association is $25. Please understand that this organization is not about money, it is about establishing a voice for coaches when it comes to football in Georgia. We have gained a lot of trust over the past few months with the GHSA and we look forward to working more closely with them moving forward in the future. With regards to the GHSA, there is nobody in Georgia that wants football to happen this fall more than they do…..outside of coaches and players. Although you might not like how things are presently, they are working diligently, trying to insure we get to have a season.
In closing, the attachment below is a copy of our board of directors. Please feel free to contact any board member you would like to discuss the GFCA with. Our entire state is well represented on this board, with guys who care about our game! We have a little over 100 voting members out of approximately 3500-4000 football coaches in Georgia. If we want a true voice, then we need for this organization to take off and we hope that you and your staff will choose to be a part of the Georgia Football Coaches Association.
Thank You,
Travis Noland
President – Georgia Football Coaches Association
Head Football Coach – Oconee County High School
2020 GFCA Board of Directors
| | | | |
| --- | --- | --- | --- |
|   | Coach | School | Email |
| President | Travis Noland | Oconee County | tnoland@oconeeschools.org |
| 1st | Darren Myles | Carver Atlanta | dmyles@atlanta.k12.ga.us |
| 2nd | Jeff Littleton | Bainbridge | jlittleton@dcboe.com |
| 3rd | Josh Alexander | Athens Academy | jalexander@athensacademy.org |
| Chair | Jeff Kaiser | Statesboro | jkaiser@bullochschools.org |
| Chair | Biff Parson | Rockmart | biff.parson@polk.k12.ga.us |
| Nat'l | Bob Sphire | Camden | Bsphire@camden.k12.ga.us |
| Ret. | Dexter Wood | Buford |   |
| GACA | Bobby McCallister | GACA | bobbymcallister@elberton.net |
| GACA | Craig Davis | GACA |   craig@gacacoaches.com |
| | | |
| --- | --- | --- |
| Region Rep | School | Email |
| Ashley Anders | Tift County | ashley.anders@tiftschools.com |
| Maurice Freeman | Brooks County | mfreeman@brooks.k12.ga.us |
| Jason Strickland | Ware County | jason.strickland@ware.k12.ga.us |
| Rocky Hidalgo | Glynn Academy | rocky.hidalgo@glynn.k12.ga.us |
| Eric Parker | Burke County | eparker@burke.k12.ga.us |
| Roger Holmes | Dublin | roger.holmes@dublincityschools.us |
| Danile Brunner | Walton | daniel.Brunner@cobbk12.org |
| Robbie Pruitt | Coffee County | robby.pruitt@coffee.k12.ga.us |
| Leroy Ryals | Cedar Shoals | ryalsl@clarke.k12.ga.us |
| John Reid | Rome | jreid@rcs.rome.ga.us |
| Josh Robinson | NW Whitfield | joshua.robinson@wcsga.net |
| Tim McFarlin | Blessed Trinity | tmcfarlin@btcatholic.org |
| Ben Hall | Flowery Branch | ben.hall@hallco.org |
| Michael Brown | Commerce | michael.brown@commercecityschools.org |
| Paul Standard | St. Pius X | standard@spx.org |
| Rich McWhorter | Jackson County | rmcwhorter@jcss.us |
| Andy Dyer | Archer | Andy_Dyer@Gwinnett.k12.ga.us |

___________________________________________________________________________________________
GACA North South All Star Football Classic 
Games Were Outstanding! Watch them now!
Watch Game 1
Watch Game 2
Watch Game 3
The GACA North-South Football All- Star Classic was a great success.
Thanks to the GACA staff, coaches, players, and sponsors for making our
game the best it has ever been. The Hotel at Avalon was a first class
operation and provided a great atmosphere for our group.
No Results Found
The page you requested could not be found. Try refining your search, or use the navigation above to locate the post.